Virtual Cisco Innovation Challenge 2020
📖 For more than 2 years now we propose a program we call "Train-the-Trainer".
💡 Initially, the observation was simple: if we really wanted to have an impact on companies we work with, we needed to give to people within those companies the autonomy to innovate, act (and hack 😉) for good and challenge the status quo.
In a nutshell, we developed a program to make a skill transfer. We teach to corporate talents how to facilitate and organize hackathons. We coach them to become actors and foster innovation in their organizations.
We did the training with a wave of coaches in Cisco in 2020.
The result was the Cisco Belux Innovation Challenge 2020 a competition that took place early October with 6 teams : Euroclear 1, Euroclear 2, STIB-MIVB, Le Forem, Service public de Wallonie, Actiris and 6  business challenges to crack on 3 days.
Take a look at the results from this experience !
For the Hackathon :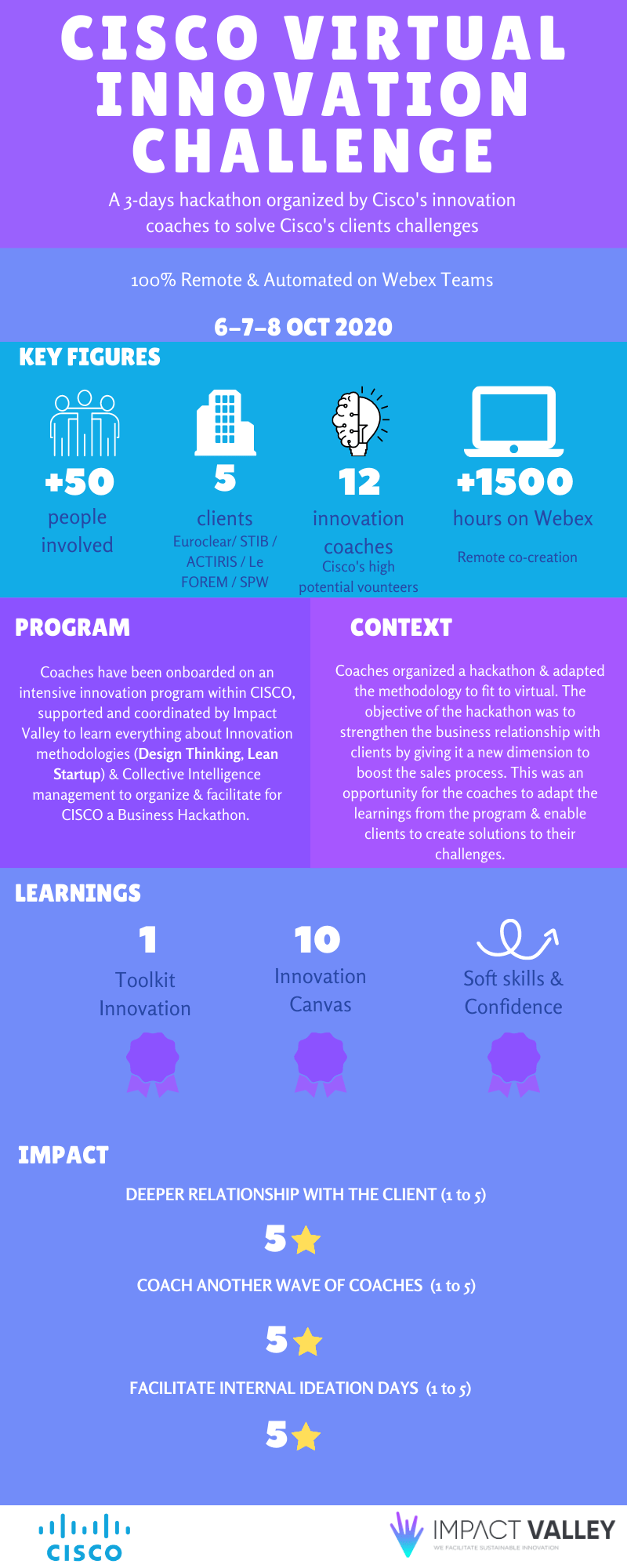 For the entire Journey :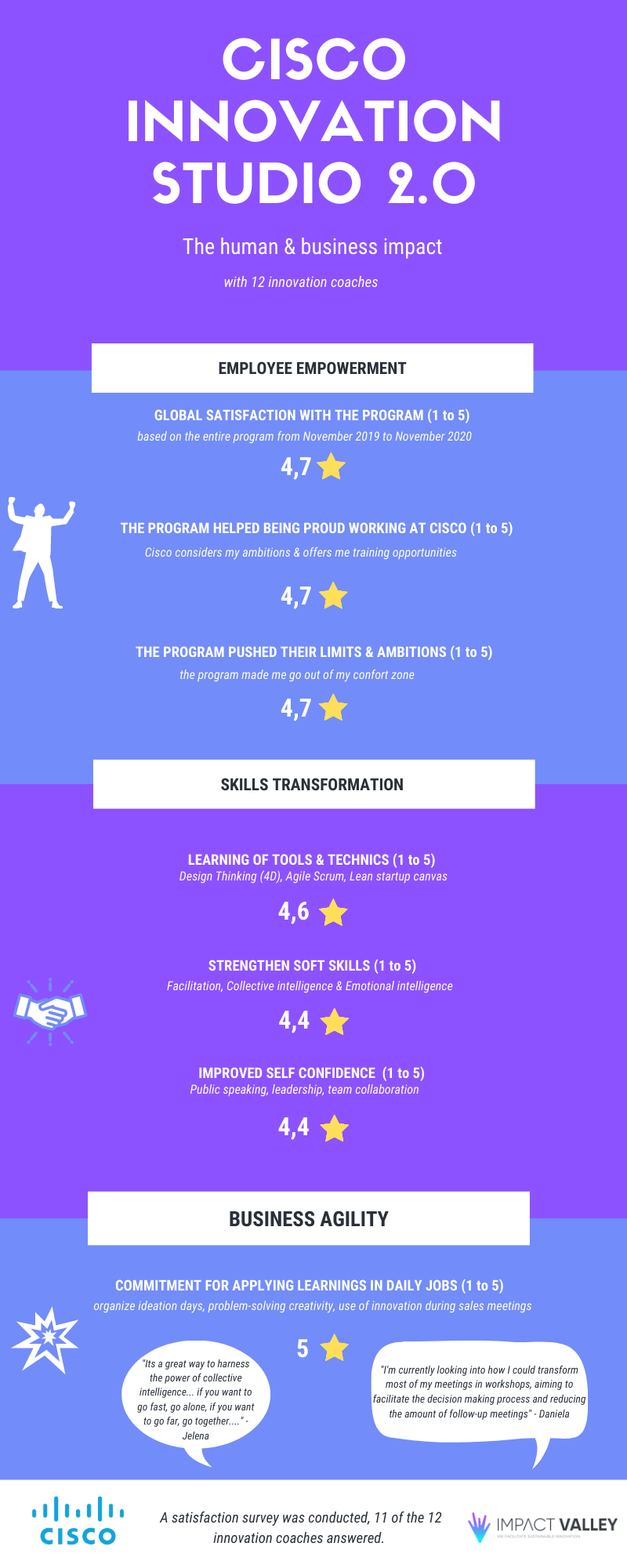 For more insights we advice you to read this beautiful article written by one of Cisco's coaches Wouter.
👋To organize your own Innovation Journey to empower your collaborators, foster innovation & intrapreneurship in your company reach us at alexandre@impact-valley.com