Module II — Since 2018 — Training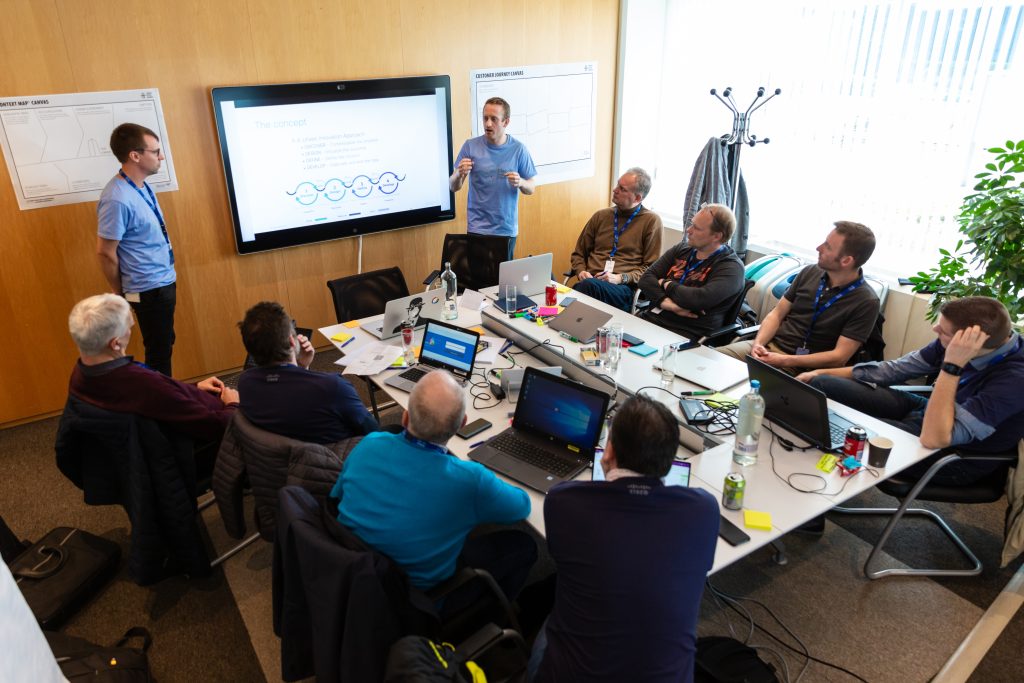 A training journey on the hard and soft skills to learn to facilitate innovation.​
We have collaborated closely for four years with Cisco Belgium and Cisco Europe. We help them identify, train and support ten people yearly during a one-year transformation program.
Talents enter first a Train the Facilitator programme (4 days) in which we do a skill transfer on our innovation methodology, agile project management technics and collective intelligence tools.
We make them facilitators and support them in organising their own internal Hackathons for clients in person or online. It is a way for Cisco to improve trust with their client, develop business with them and develop an intrapreneurial mindset internally.
Cisco Belux Innovation Challenge (2020)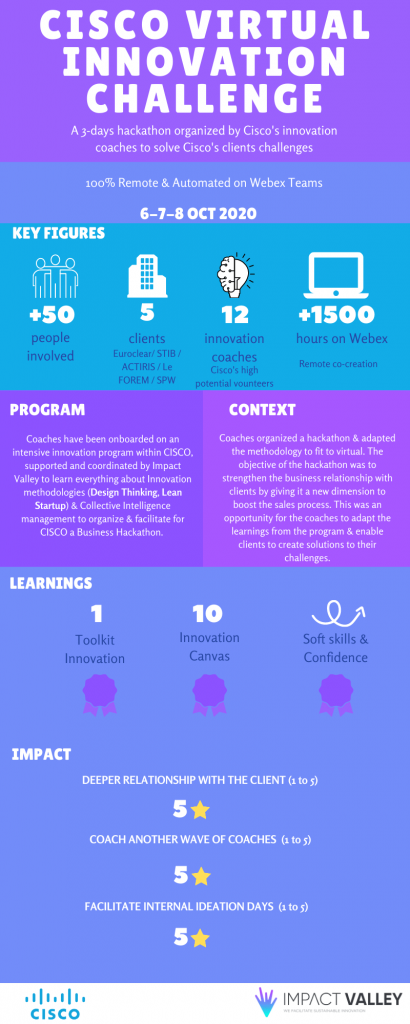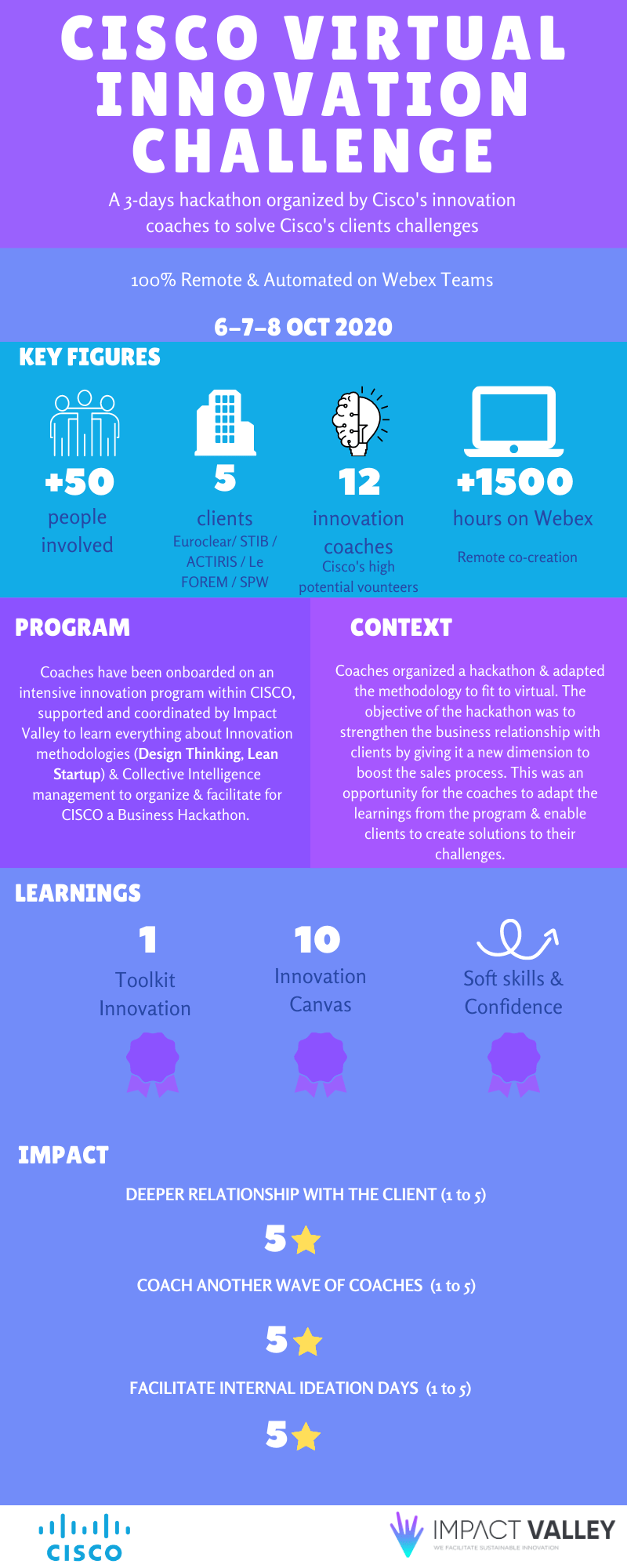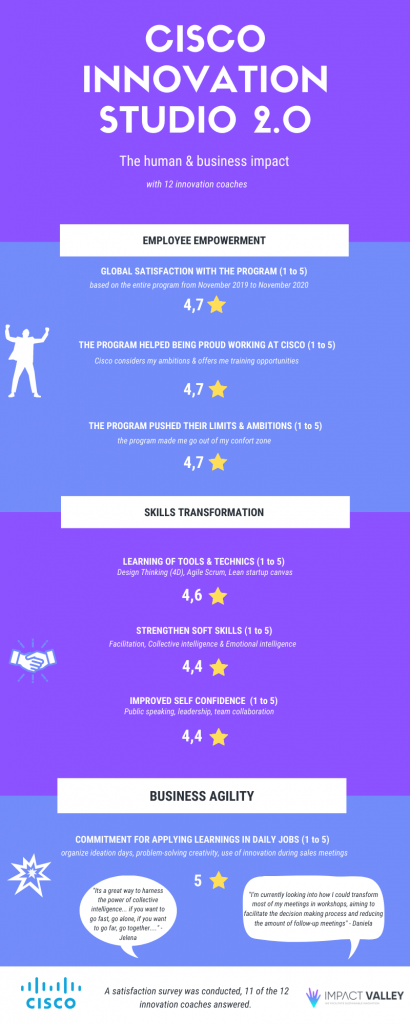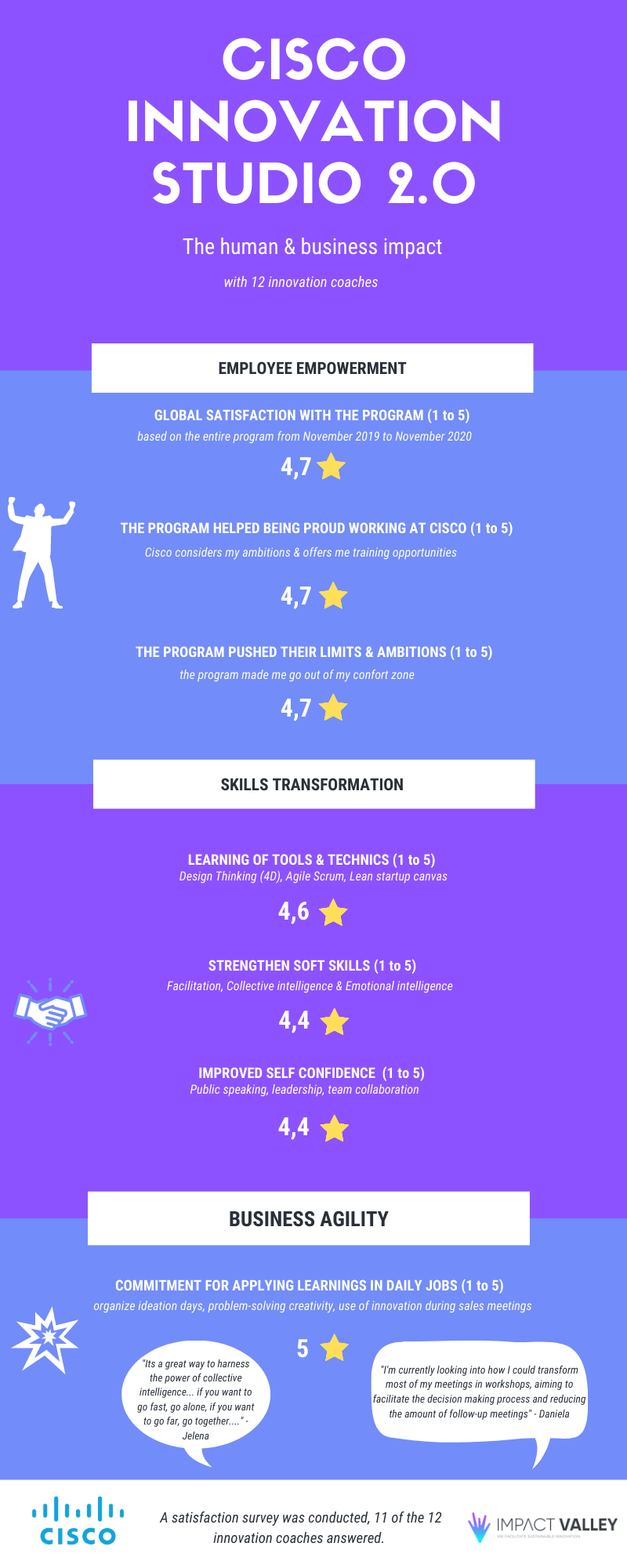 For more than 2 years now we propose a program we call Train the Trainer. Initially, the observation was simple: if we really wanted to have an impact on companies we work with, we needed to give to people within those companies the autonomy to innovate, act (and hack) for good and challenge the status quo.
In a nutshell, we developed a program to make a skill transfer. We teach to corporate talents how to facilitate and organise Hackathons. We coach them to become actors and foster innovation in their organizations.
We did the training with a wave of coaches in Cisco in 2020. The result was the Cisco Belux Innovation Challenge 2020 a competition that took place early October with 6 teams: Euroclear 1, Euroclear 2, STIB-MIVB, Le Forem, Service public de Wallonie, Actiris and 6 business challenges to crack on 3 days.
Cisco Innovation Studio (2018–2020)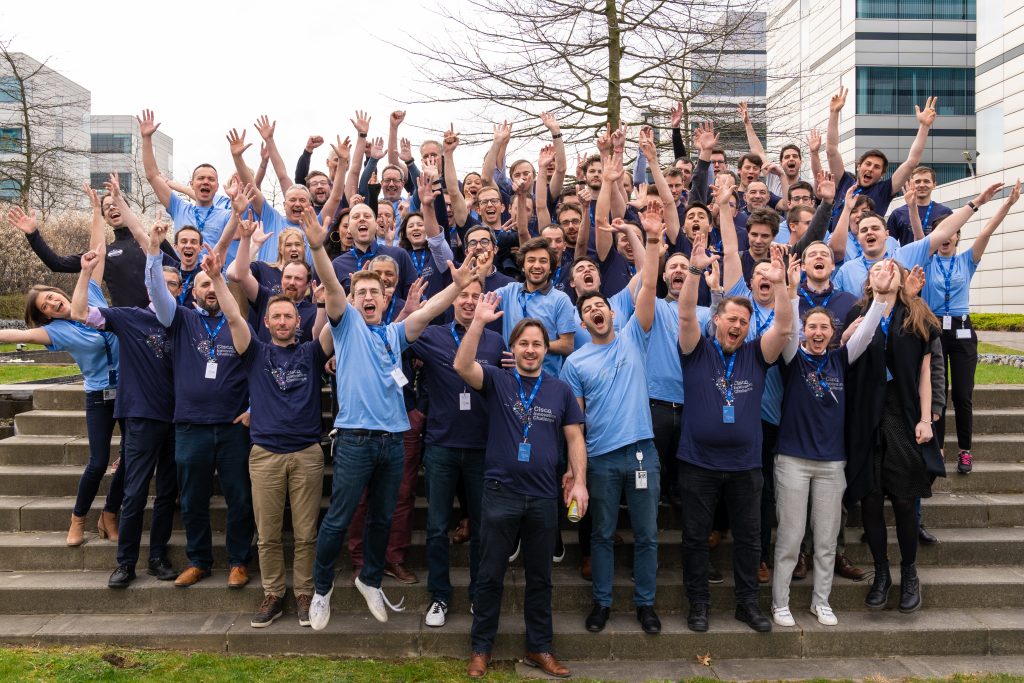 How can we accelerate our business transformation and make our people think and act as entrepreneurs to create and deliver a strong value proposition, through an agile way of working?
We helped Cisco identify, train and support 10 people during a one-year transformation program, to show them the potential of entrepreneurship as a career path within their own organisation!
Following a first immersive experience where they participated in a societal Hackathon, we trained these 10 individuals to become facilitators themselves and supported them to organise their own innovation challenge.
The brand new intrapreneurs, called "snipers", created the Cisco Innovation Studio: a new innovation unit that has already identified and developed several new business opportunities with Cisco's clients.
One of our main clients, the major tech player Cisco, has initiated an innovation journey that now inspires more and more ecosystems.
Our typical innovation journey was launched as we worked with Cisco a few years ago and it
entails the following 5 steps
:
Identification of future innovation champions;
Immersive experimentation of our methodology;
Knowledge transfer through Train the Trainers;
Facilitation of an innovation challenge;
Support in the implementation of new products and services.
"Impact Valley enabled Cisco to build a new innovation department and generate new business opportunities with societal impact too." — Hugues DePra, CTTO at Cisco
Cisco Germany — Ideation Workshop (2020)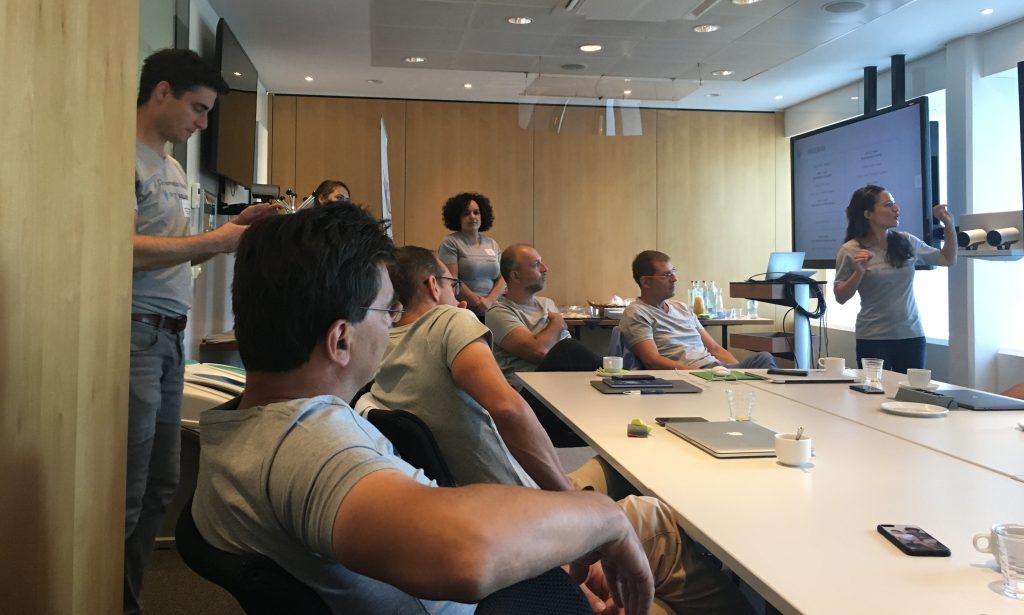 Before the crisis, Cisco Germany was in a Train the Facilitator journey with us. A total of 10 talents was trained to become facilitators on the 4D's methodology.
Cisco's talents are now on a journey to organise their own internal online Hackathon. They needed inspiration on how to organise a Hackathon and innovation methodology to feed their reflections.
At this point, we support clients with personalised workshop, sharing our expertise on remote facilitation and online Hackathons organisation.
We organised an Ideation workshop of 1 day, during which we presented our HackCOVID case, interacted on the tools to be used, successes and failures from this experience and we designed a session of experimentation on the collaboration tool Miro.