Module I — 2020–2021 — Innovation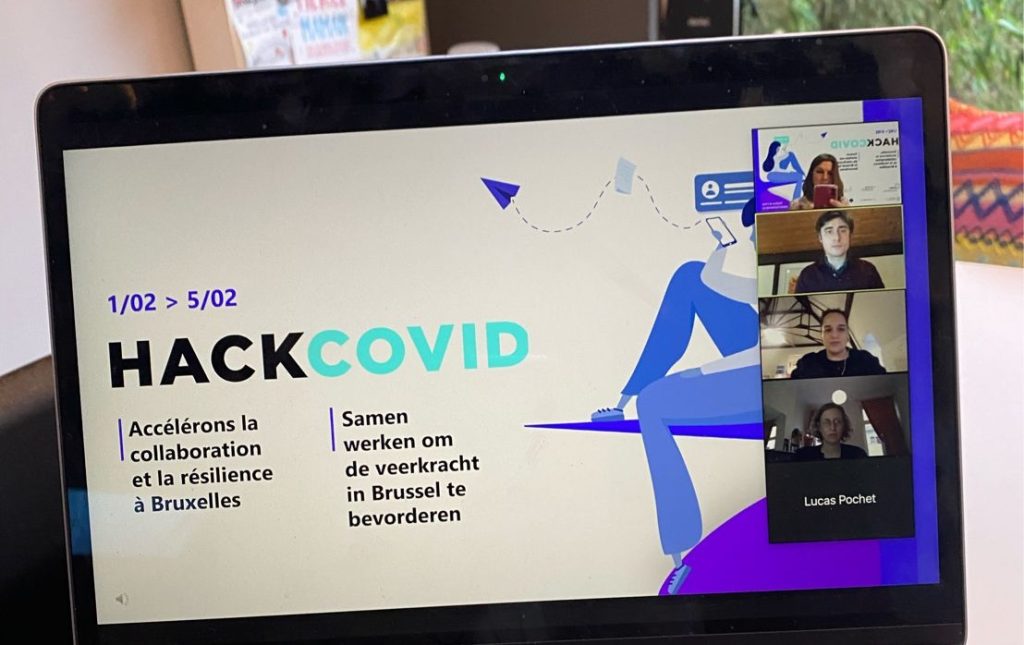 Today, one project (Foodarity) is now launched on the market, and a few more are in development.
And it was a life-changing experience for many citizens who took this hackathon as training on innovation methodologies, new ways of thinking, and collaborative approaches.​
Read more about the initiative here: HackCOVID.
A 5-day citizen hackathon to solve Brussels pressing environmental, social, and societal issues.​
During the first lockdown in April 2020 and again, in February 2021, we organised an online hackathon​ for Brussels citizens to find solutions to urgent challenges related to improving the post-crisis situation in Brussels. We personalised our methodology and facilitation to fit the systemic challenges of circular economy, diversity & inclusion, culture and more topics brought by Brussels public institutions.
The objective of the hackathon was to offer tools for citizens to become entrepreneurs and launch social initiatives.​