You're seeking a reliable partner to support you as you scale up your strategies and ambitions.
You're committed to your transition, and need support, a partner who can back you up and take on some of the coordination and running of your programmes.
You're looking to connect with an ecosystem of players who share your ambitions so that you can feed your thinking and accelerate it.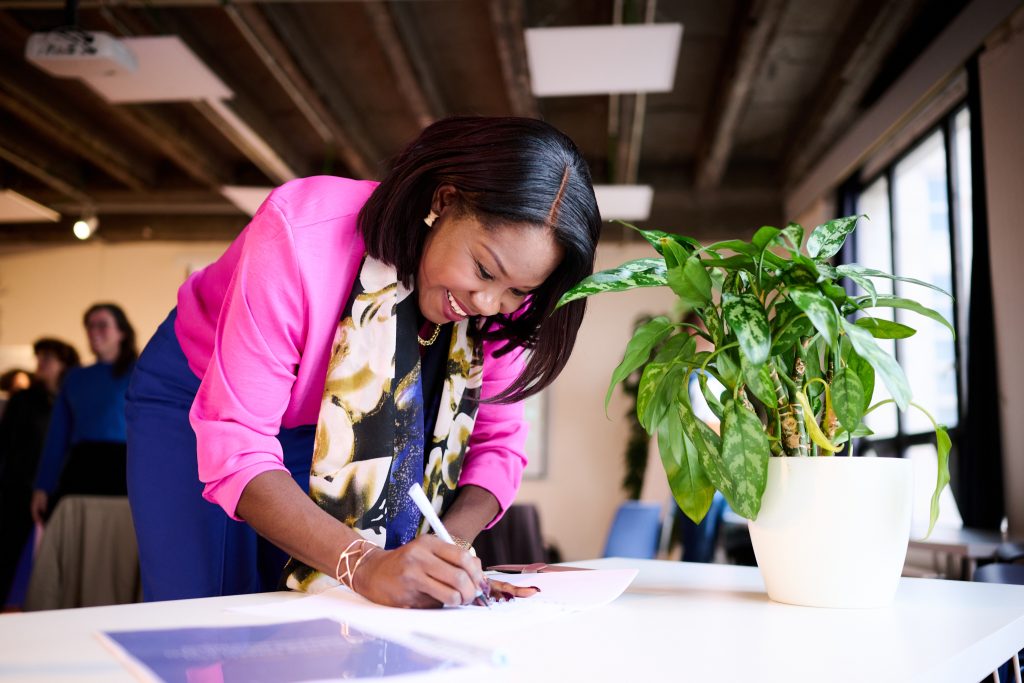 The challenges we are facing are too urgent and too complex to face them alone.
There is no point in reinventing the wheel. We believe in the power of ecosystems and building bridges between different worlds. We can learn from each other: the private, public, associative, and social entrepreneurship sectors.
Creating an Ecosystem / Community
Gathering of impact players around a given issue to co-create systemic actions / solutions.
A one-day event to celebrate, inform and raise awareness of the achievements of your CSR activities.
A series of workshops to help teams take ownership of a strategy and move on to action.
Responsible Innovation Programme
Co-creation workshops to generate solutions to sustainability challenges.
We co-launched the first Impact Now and delivered 4 workshops in several Belgian cities where curious citizens, social entrepreneurs and impact-driven organizations could join a project and accelerate it.
We co-organised and facilitated a 2-day Hackathon during the festival for Brussels Environment and helped several entrepreneurs make their projects happen!
We designed a remote programme based on the methodology to bring awareness/popularisation of the CSR strategy to acknowledge the gap between the "as is" and the "to be".
hub.brussels — Social Team Building
We facilitated an ideation process for 50 participants while the other group was building furniture out of wooden pallets.
hub.brussels — Transition
To accelerate its transition, hub.brussels had an entire day dedicated to the reflection of all its business units on the question: How might we adapt the way we work and our services or start new ones to support better the economic transition of the institution and the entrepreneurs we support?​
We designed and delivered an ideation day for corporate employees and other players in the textile sector with the support of our circular economy experts and innovation facilitators.
Unblocking resistance and connecting the non-profit sector and the business world in a structured, effective and sustainable way around the theme of access to decent housing for vulnerable single-parent families in Belgium: it includes co-creation days, awareness-raising events, political advocacy, coordination, etc.
Infrabel — Eureka Programme
Four months of learning by doing training on innovation methodologies for teams of Infrabel collaborators to solve key operational problems.