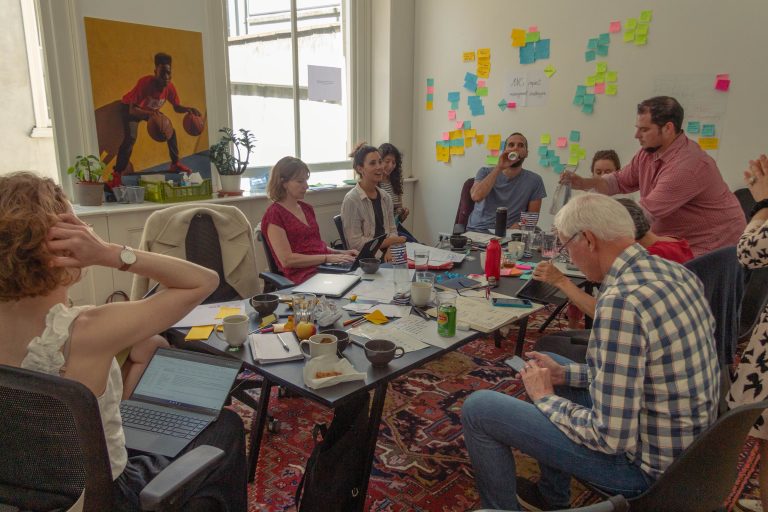 A 2-day ideation workshop to create new service offers to support Large Enterprises' and Multinationals' transition.
A suitable ideation workshop starts after a good Discovery phase that gives us a good understanding of the people, their needs, the current, the ecosystem, etc.
In collaboration with the consulting agency Seismic, we identified the key areas to leverage and defined with the team a good How might we question to start thinking outside of the box from.​
Much of our work went into adequately understanding B Lab's ecosystem and values to ensure we guided the team along an ideation workshop that looked like their ambition.​
After two days, the team had a list of 5+ solutions already detailed and ready to be tested and a 'box' full of more solutions ready to be prioritised, detailed and tested later.​

We would be pleased to exchange with you on your Sustainability Challenges. Where are you at? Where do you want to be? What could be your next steps? Let's have a chat!
Email: hello@impact-valley.com
Phone: +32 478 45 23 63