Bring meaning to your team buildings
💡 Which associations need help and could benefit from a 10+ people team of volunteers for a day to support their operations?
💡 How can I be in contact with them?
💡 How can I ensure everything will be well organised for our team building? 
You're no longer interested in the Murder parties for your team buildings. You want to connect over a volunteering activity that also allows you to understand the local reality your company evolves in. You're looking for an easy, organised, and meaningful action to contribute with your time and energy to the development of environmental and social projects.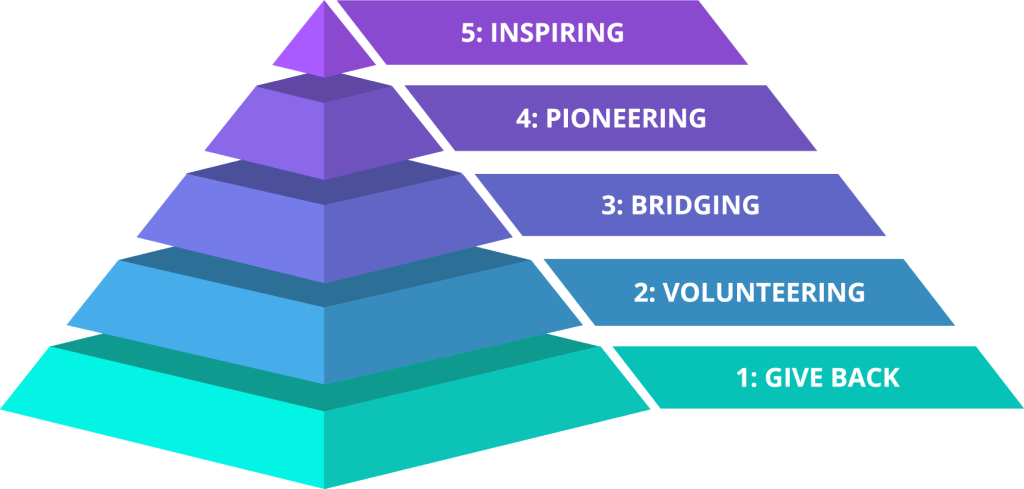 Embrace the power of volunteering activities! Take the initiative to dedicate your time, expertise, and passion to support causes and organizations, fostering positive change in your community and the world.
Acting for a more circular economy​ with a nice touch of solidarity​
A meaningful day, dedicated to the creation of furniture with recycled wood pallets, pre-ordered and handed over to Non-Profit Organisations who vigorously and day after day build a more inclusive world which we all need.
Teams of corporate volunteers of 20 to 80 participants build furniture with recycled wooden pallets for a nice "second life" within your premises.​
Programme Structure​
On-site gathering ​
Half-day or full-day​
Furniture pre-ordered by NPO​
Volunteers split into teams of 7​
Professional advice by experts​
Acting for a more inclusive society​
Live an enriching experience dedicated to giving time to associations for half a day or a full day. A great opportunity to give a helping hand while sharing their daily lives and their challenges.​
Programme Structure​
Half-day or full-day​
Teams of 8 to 12 for social activities​
Teams of up to 30 for nature activities​
Priority Themes: Childhood and Youth, Disability, Education, Homeless, Immigration and Refugees, Nature, Poverty, Seniors, Social Inclusion​

Are you eager to make a difference through volunteering? Book a 30-minute consultation with me to explore ways you and your team can engage in meaningful community service!