Share a unique day dedicated to the transformation of recycled pallets into "trendy" furniture so that they find a beautiful "second life" in an association or a school. A great opportunity to combine circular economy and solidarity.​
We have been organising the Solidarity Pallets activity since 2017.
We organised in total 84 Solidarity Pallets activity days.
In total, 2888 volunteers participated in our Solidarity Pallets events.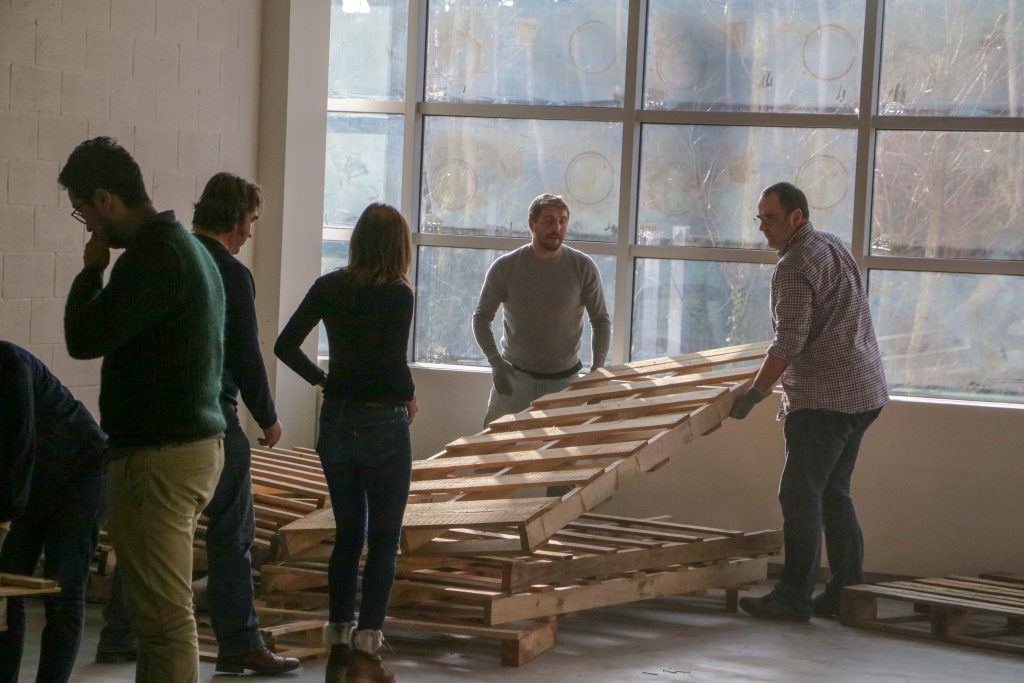 Sustainable Furniture for Non-Profits
Each piece of furniture carries its distinct touch of originality, showcasing the creative spirit of the teams involved. With valuable guidance and support from experienced professionals, the furniture is not only aesthetically pleasing but also built to last.
After the meticulous crafting process, the furniture finds its new home in the non-profit organizations, where it serves both a functional and symbolic role, reflecting the community's collaborative efforts in making a positive impact.
An Unforgettable Day for a Unique Purpose
Teams of 6 to 7 dedicated individuals come together to craft unique furniture pieces from reclaimed wooden pallets. The furniture being created has been specially requested by non-profit organizations to meet their specific needs and preferences.
By repurposing materials and channeling their creative energy, the teams play an active role in fostering sustainability and community engagement. Their work reflects a dedication to both environmental responsibility and social impact, making the furniture more than just practical; it becomes a symbol of transformation, purpose, and collaboration.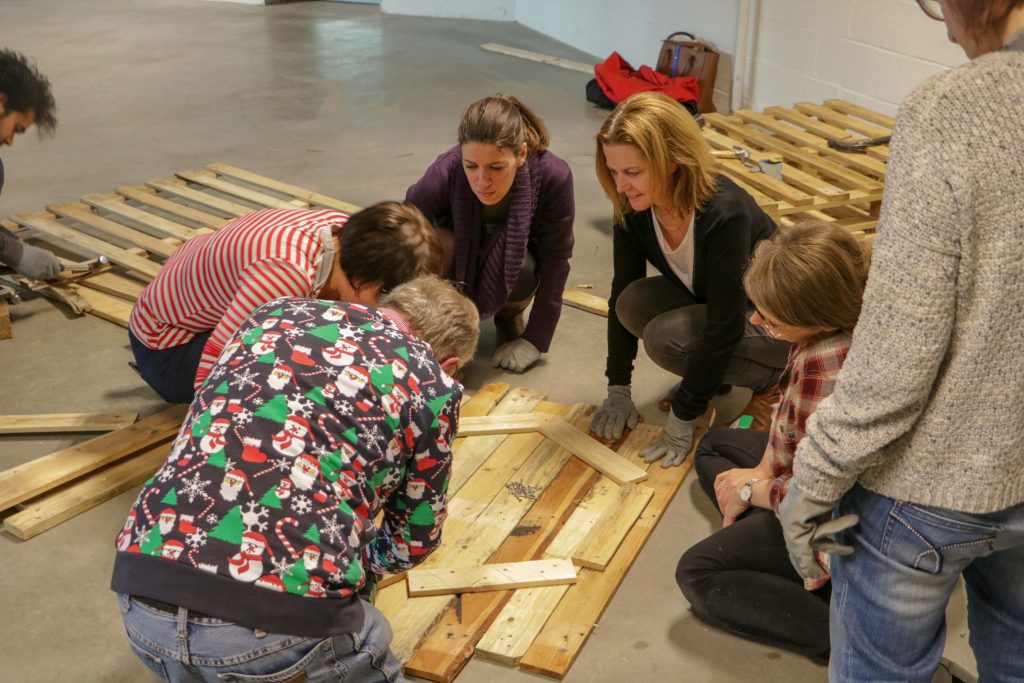 We work, collaborate and contribute to the common good, and act for a more circular economy, with a nice touch of solidarity.
Welcome Coffee and Pastries
Presentation of Associations and Work
In total, we organised 84 Solidarity Pallets activity days for employees of, among others, Google, Horizon Sud, CISCO, Infrabel, Partena Professional, DG Connect, DG Regio, AIG and REA.
Google & Horizon Sud (2018)
Infrabel (March 20, 2018)
Partena Professional (2017)
DG Connect (June 23, 2017)
Bring
meaning to your team buildings
and create your inspiring, innovating and fully tailored day combining activities dedicated to the well-being of your corporate colleagues and non-profit community. Sign up for the activity
here
.

Are you curious about the Solidarity Pallets and how you can get involved? Join us in making a difference by giving recycled pallets a second life in a meaningful way. We're here to assist you every step of the way.
Email: hello@impact-valley.com
Phone: +32 478 45 23 63