RESOURCES
EMPOWERMENT THROUGH KNOWLEDGE TRANSFER ​
We are happy to present you our « Activity Report » with several points of view, client case studies, inspiring insights and relevant trends in Corporate Social Responsibility and Societal Innovation.

We hope you enjoy reading!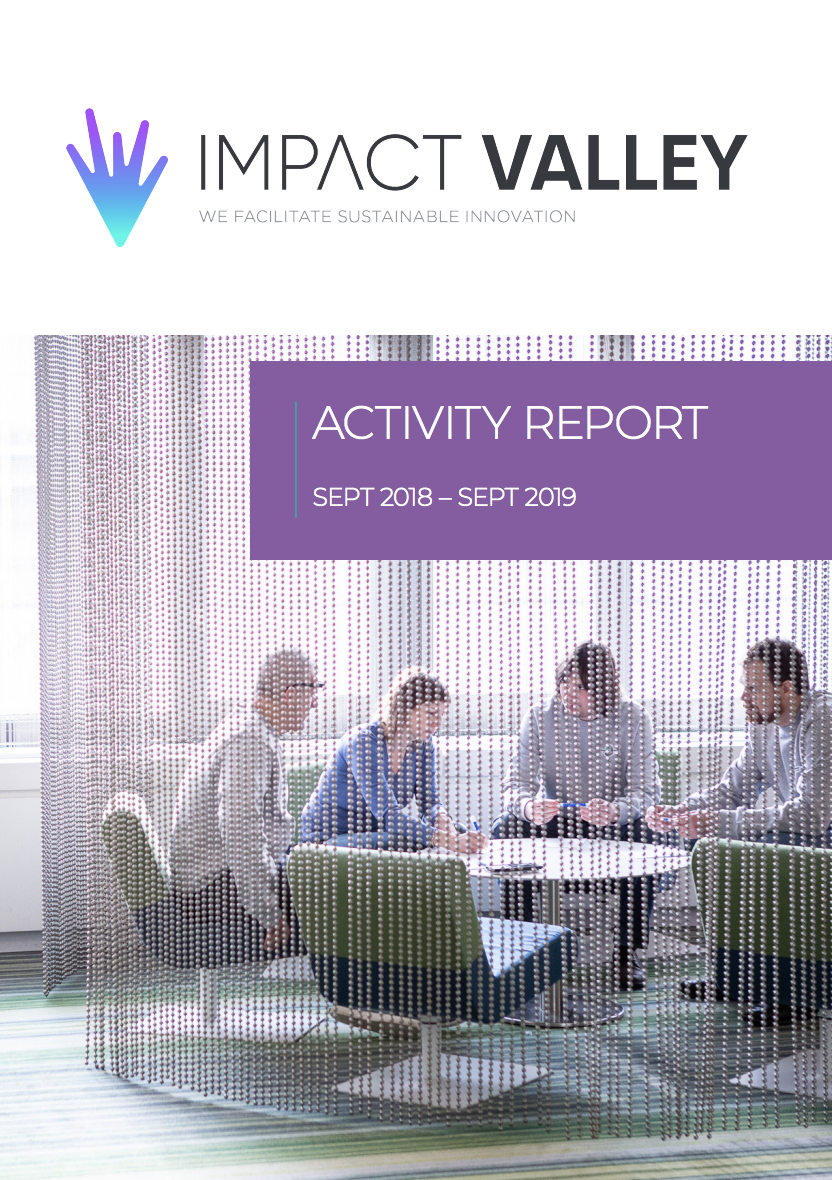 Many companies want to adopt entrepreneurial methodologies and techniques. To simplify your learning journey, we have consolidated the best tools and proven techniques to create an easily accessible toolkit – The Sustainable Innovation Toolkit – that embraces societal priorities as well as the fundamentals of innovation.

We call it the 4D model:

Inspired by the  « Design Thinking », « Lean startup » and « Golden Circle » approaches, this unique simplified methodology is based on a 4-step process where each outcome highlights one of the criteria.
The Discovery phase will end with a clear understanding of the sustainable challenge and potential impact
The output of the Design phase will be your value proposition
The Definition phase you need to end up with an economic model; and
The development phase should generate a first prototype of your solution.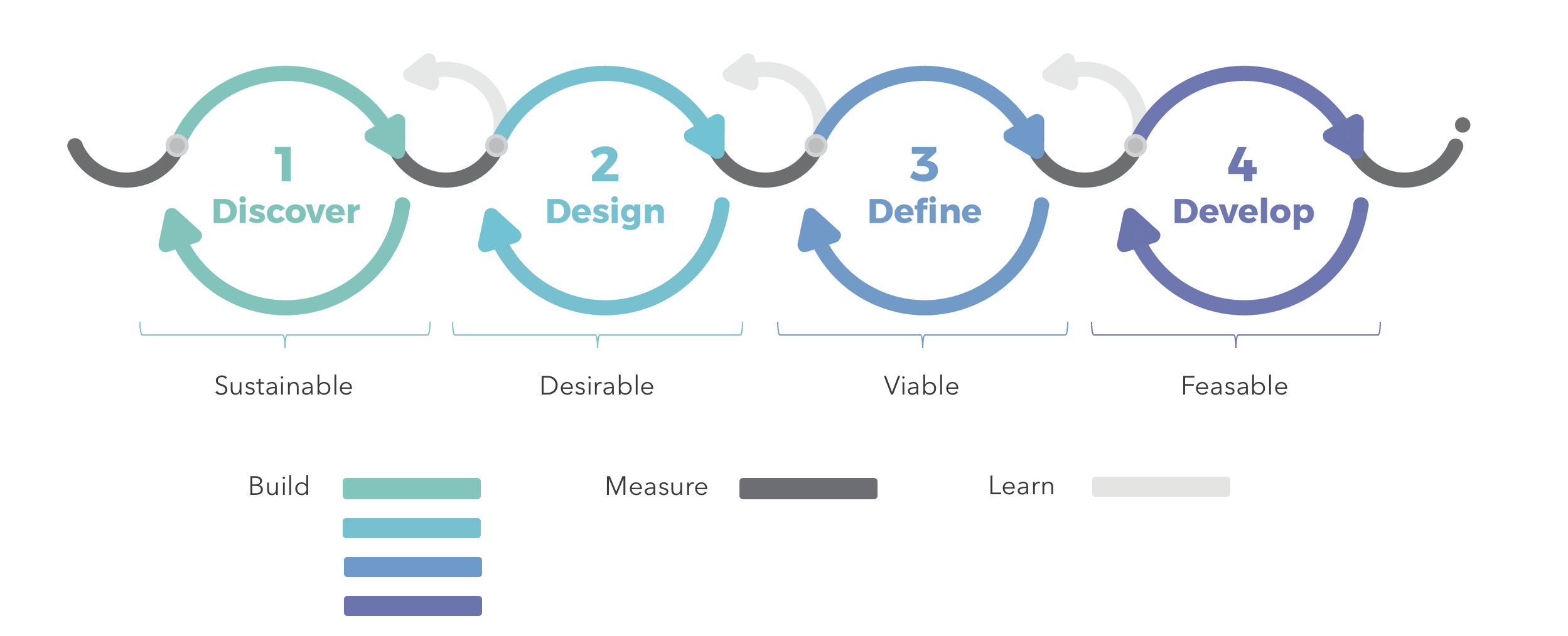 For each step of our methodology, we have leveraged existing tools and adapted them, or created new ones, to enable you to achieve the main objective of that step.
Many companies implementing innovation programmes request support from external facilitators, but there is also a significant amount of effort required in terms of programme management, as well as the preparation and coordination of events and the follow-up afterwards. To clarify the roles and responsibilities, we have designed playing cards that you can use for free.

Explore the cards and take on the role you like!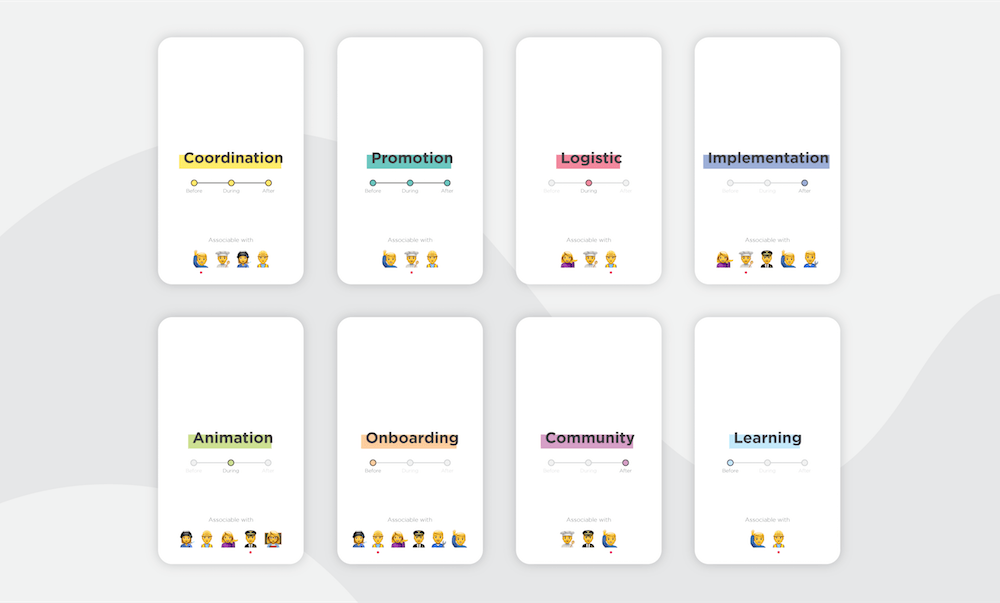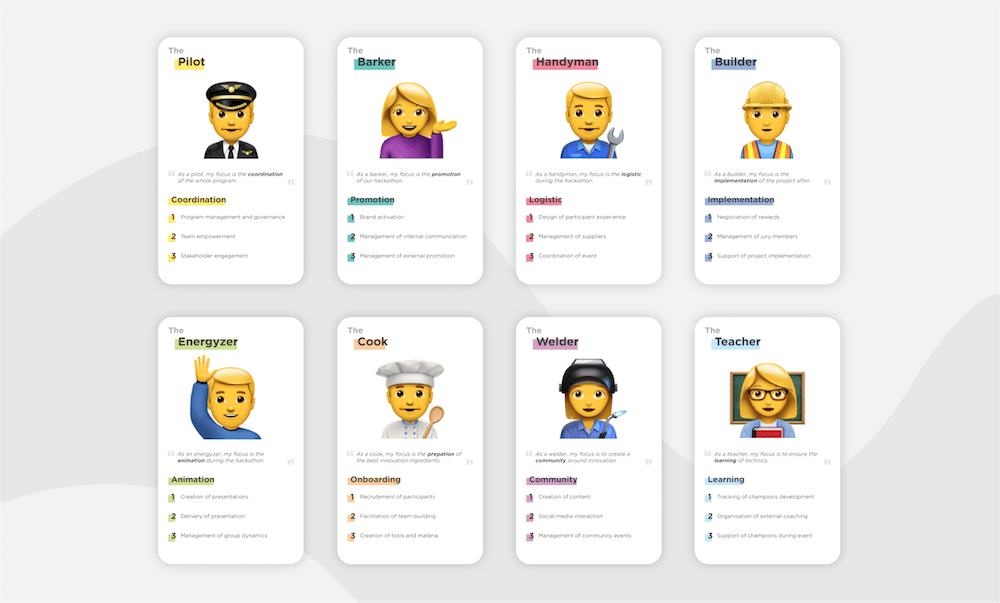 By the end of each phase, by using the different tools, you will be able to complete a final "canvas" and overview of the idea, project or innovation. As you may imagine, we didn't want to reinvent the wheel and so we continue to use the most effective canvases, like the few that you can discover in the tools section.

However, we have also created two new canvases that takes societal challenges into account.
This canvas has been created to support the efficient development of a solution that will potentially generate a business impact and create societal value.
This canvas has been created to help our clients in the design of their own innovation program, as well as the sales pitch that they will present to decision-makers or external stakeholders.
Webcast
The use of the toolkit and canvases during a workshop, design sprint or hackathon, appears straightforward. But when designing and delivering an innovation process with a group of individuals, whatever the size, it is fundamental to involve an expert in collective intelligence to empower individuals and the group as a whole. We have prepared for you to get a taste of what we mean by "collective intelligence".

Discover our first tips & tricks (by Laurent