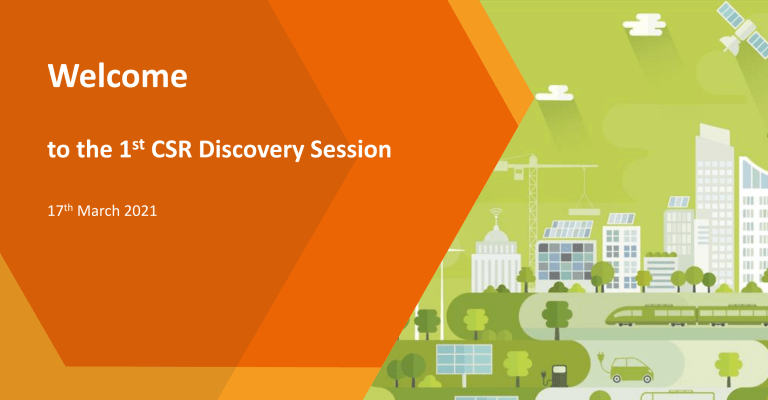 We are now following the team leaders of the 3 teams we created during the journey. We coach them on creating an efficient roadmap, facilitating the meetings with their groups, defining priorities, and developing their solutions.
Etex is an international construction group. Etex motto: Inspiring Ways of Living, brings them to allow the world to build safe, sustainable, intelligent, and beautiful living spaces.
To live by their mission and in today's world, Etex is now developing an ambitious group-wide CSR strategy to lead the path in their industry.
Etex needed support to communicate internally about this CSR strategy. CSR is nothing if the entire company doesn't embody it in their daily work.
Etex identified 24 CSR ambassadors in all continents Etex is operating in. We, Impact Valley, designed a journey to make the CSR strategy of the group their own. A journey that can be resumed in 3 steps:
Awareness/Popularisation of the CSR strategy: Acknowledge the gap between the "as is" and the "to be";
Share and Decide as a group what should become the priority and the first step to take;
Design individual actions and present them to the rest of the group and Etex top management.
As an example, one group developed the idea of a platform/dashboard to house CSR activity, including: individual, country, and global progress, a marketplace of CSR activities to pick from and participate in and a community to interact like social media etc.

We would be pleased to exchange with you on your Sustainability Challenges. Where are you at? Where do you want to be? What could be your next steps? Let's have a chat!
Email: hello@impact-valley.com
Phone: +32 478 45 23 63