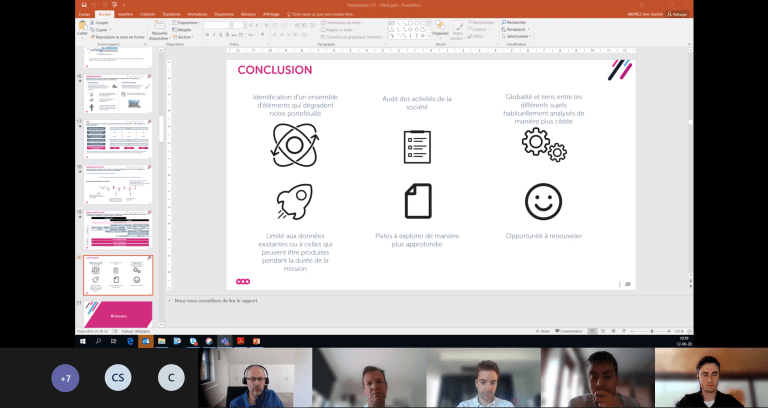 "Insights (DATA) will become more and more important. We will not be able to afford to invest in assumptions, "guts feelings". This is a positive experience both internally for employees but also in strategic and business terms." — Jos Donvil, CEO at VOO.
Discover Journey. 8 weeks to deep dive into one operational problem to better understand it in its complexity.
We engaged a multidisciplinary team of collaborators to answer the challenge: Why isn't the client base growing sufficiently?
The team was working full time with permission to access data from all over the company. We provided innovation tools, facilitation, and project management to support and frame the work.
By the end of the 8 weeks the team had produced a 130 pages report presenting their exploration of the problem, and the key challenges they identified along the way. They presented their conclusions to the top management.
A report containing all the answers to the question asked by the CEO (250 pages).

A presentation was given to the MTTM (board of directors).

6 new task forces for the implementation of action plans resulting from the report.

We would be pleased to exchange with you on your Sustainability Challenges. Where are you at? Where do you want to be? What could be your next steps? Let's have a chat!
Email: hello@impact-valley.com
Phone: +32 478 45 23 63