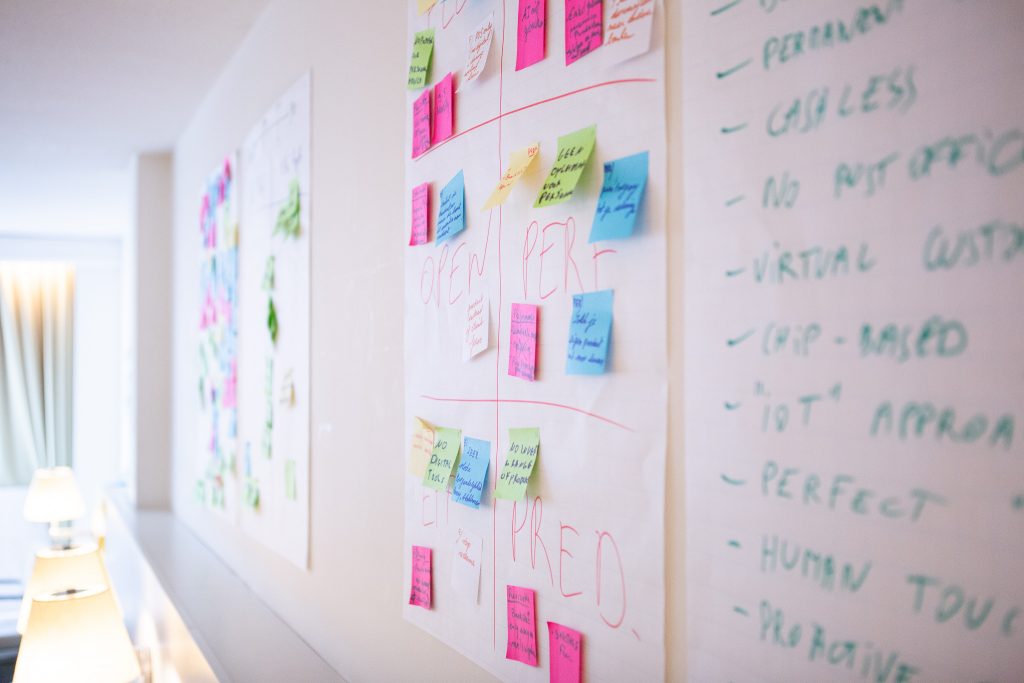 During our hackathons or workshops we facilitate project creation journeys. For a self-assessment or selection, here are the criteria we like to use:
Disruption, "reflects the process by which a small business with limited resources is able to compete with established companies". This criterion asks teams to think about their value proposition and how they will include themselves in the existing market and differentiate themselves.
Execution, we ask the teams to think about the composition of their team, the talents and skills that are already there and how they are going to find the missing ones. Ultimately, it is a first action plan that we are asking of them.
Viability, we expect teams to have a viable business model. More than a business model, it is a reflection on the strategy to generate income that this criterion wants to highlight. Where will the team get its resources and investments necessary to launch the project.
Sustainability, a solution/project must be responsible. To do this, teams must anticipate the impacts on society and the planet (whether in the production of the solution or the use by the beneficiaries.
Scale, we want to understand where the team is planning and if it has a plan to give scale to its project and then multiply its impact.
Inclusivity, surely the criterion that is most important to us and which we recently included in our rating process. We assess the ability of teams to empathize with all the diversity of profiles of their target audience.

We create bridges between ecosystems to transform our societies and make more room for collaboration and sustainability. Contact us and learn more!
Email: hello@impact-valley.com
Phone: +32 478 45 23 63