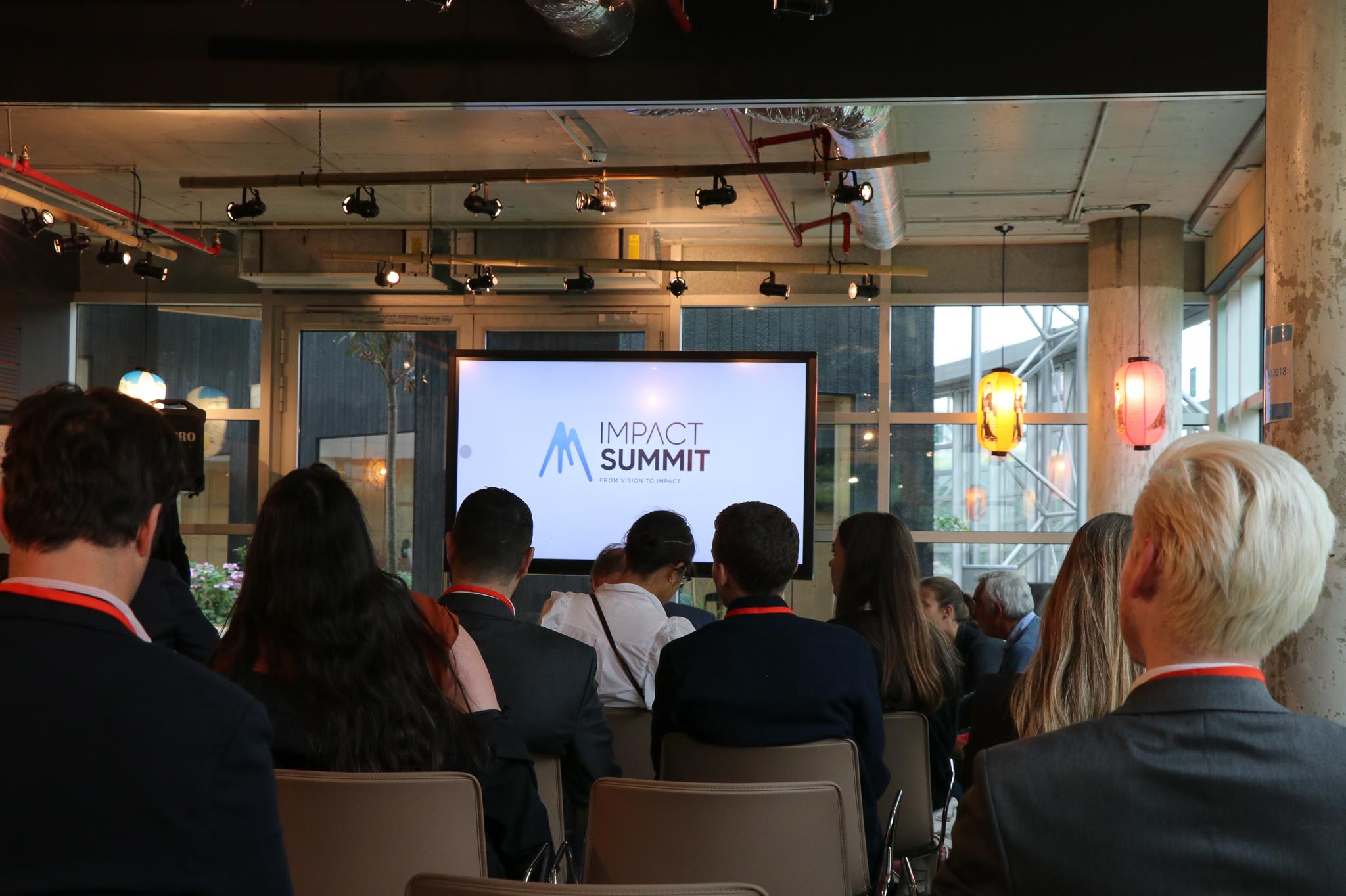 The Impact Summit is an enriching and inspiring experience for leaders willing to shape their vision and mission, taking into account new societal challenges at stake.
This event gathered more than 45 participants (leaders, directors, managers, and experts from change-leading organizations). 
This event was a unique opportunity to learn how Innovation can create both business value and societal impact and discover how Corporate Entrepreneurship can become a new way of doing CSR.
Programme
This collaborative experimentation connected corporates through interactive talks where inspiring speakers shared some best-practices where they had business and/or societal impact.  Following a common thread, each of them answered these key questions: 
VISION
By AYMERIC OLIBET, Intrapreneur – BNP Paribas Fortis
How did we integrate the SDG's into our vision in order to create business value and societal impact?
STRATEGY
By EMILIE DELACROIX, Head of CSR & Innovation – Befimmo SA
Which challenge did we identify and which strategy did we deploy to solve it?
CULTURE
By FILIP VAN MULLEM, Founder – Human-Business (Hu-Bu)
How can we better connect non-profit and for-profit organizations to foster a real culture of innovation?
COMPETENCE
By HUGUES DE PRA, Solutions Sales Specialist Manager & Data Center Lead – CISCO
How do we train our talents to think and act as a corporate societal entrepreneur?
ACTION
By FRANK TRIBOUT, Co-founder – Power 2 Apartments
How did we launch a business innovation project that will potentially generate positive impact?
LEADERSHIP

How do we pave the way towards the societal transition, leading by example?
IMPACT
Conclusion presented by Impact Valley