12/2020–02/2021 | Impact Management
Impact Management Internship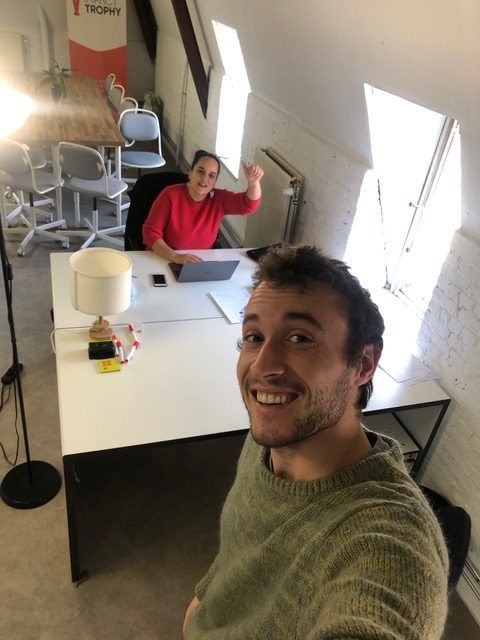 We welcomed Victor Buisseret, a student at Bocconi University with a specialised Master in Green Management, Energy and Corporate Social Responsibility, in December 2020 for an internship of 3 months.
Victor took care of developing the impact assessment process of our structure and supported us in the organisation of our events in the period.
I chose IV for its values, the team, and the work environment. I am talking about a small team passionate about environmental & societal impact on their projects and everyday lives. These young, energising teams are just what you need to get excited about what comes next after student life.
On the day of my arrival, I was not 100% confident about my ability to bring something to the company, but I quickly realized I could fit. I had the opportunity to have a 1 to 1 week with everyone on the team to make sure I was onboarded in every department to understand the big picture and know where I could bring my expertise to benefit.
I worked on several projects that involved very different subjects (we are talking about a startup type of organization after all!). One of my favourite projects was with the
European Commission x NPOs Green Hackathon
. I was in charge of establishing a close and transparent connexion between EC collaborators and NPOs' representatives to help them tackle their problems.
Our/my biggest challenge was the
HackCOVID
, a five-day hackathon covering nine topics and bringing more than 70 people together. I am proud of how we started from scratch, along with the team, and managed to build a great event from which feedback met my expectations.
There are many takeaways and stuff that I've learned at IV. One of the most important is that you can do good by having the right mindset in your everyday work.
Regardless of the crisis we are facing, Impact Valley managed to bring us all together when needed to collaborate with a positive attitude getting something great out of each project.
Professionally speaking, I've learned how important social contact is. Even though remote communication might seem disastrous in client relationships, I excelled at reaching out to more clients connecting with them and fostering relationships.

We would be pleased to exchange with you on your Sustainability Challenges. Where are you at? Where do you want to be? What could be your next steps? Let's have a chat!
Email: hello@impact-valley.com
Phone: +32 478 45 23 63